Mario Gerla Best Paper Award
Congratulations to Alexey Rolich, Ion Turcanu, Alexey Vinel, and Andrea Baiocchi, recipient of this year's Mario Gerla Best Paper Award for the paper titled Impact of Persistence on the Age of Information in 5G NR-V2X Sidelink Communications.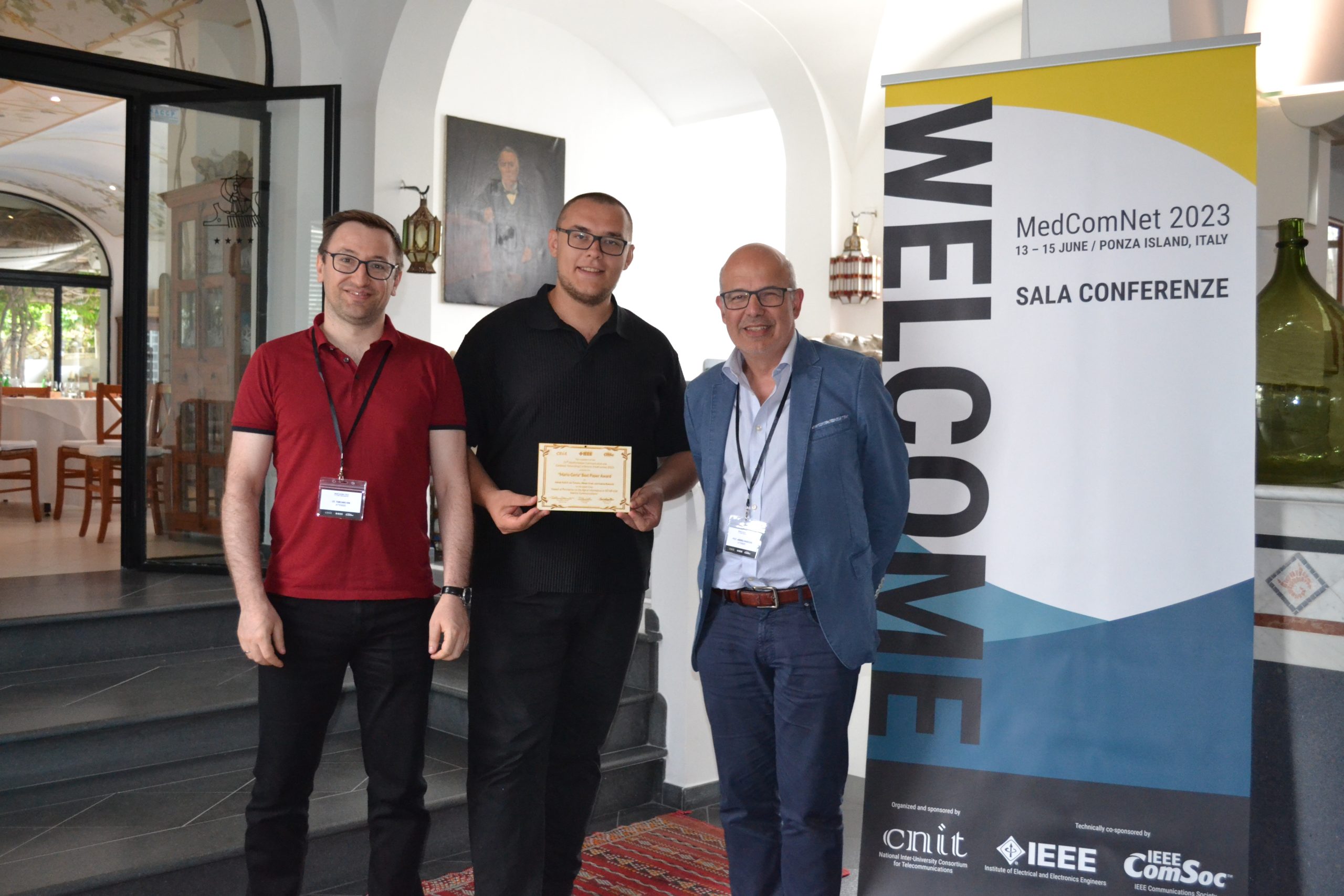 WELCOME to the web site of MedComNet 2023, the 21st Mediterranean Communication and Computer Networking Conference.
MedComNet 2023 continues the tradition of the MedHocNet conference series that started in Sardinia in 2002 and was held annually in beautiful locations on the shores of the Mediterranean.
MedComNet is a forum for the presentation of new research results in the broad area of wired and wireless communication and computer networking. All aspects of the networking research area are welcome.
MedComNet has obtained the technical co-sponsorship of the IEEE Communications Society (IEEE ComSoc), and accepted papers will be submitted for inclusion into IEEE Xplore. Extended versions of the best papers presented at the conference will be considered, by invitation and upon additional review, for publication in the Elsevier Computer Networks journal. The best paper in the conference will be awarded the Mario Gerla Best Paper Award.
Nicola Blefari Melazzi — General Chair
Technically co-sponsored by

Institute of Electrical and Electronics Engineers

IEEE Communications Society